Advanced solar tracking technology for the U.S. market
SFOne is Soltec's innovation designed exclusively for the US market, combining years of expertise in design, manufacturing, and installation.
A revolution in photovoltaic projects in the United States
Our cutting-edge solar tracker is not just a technology, it's a revolution in harnessing the power of the sun. Designed exclusively for the US market, SFOne brings together Soltec's years of expertise in design, manufacturing, and installation to offer a solar solution like no other.
It doesn't just generate energy, it maximizes your photovoltaic plant's potential under diverse conditions. No matter the weather, terrain, or project size, SFOne US ensures optimal performance, making it a reliable choice for any solar project.
Unleash the full potential of your solar projects with a solar tracker that goes beyond expectations. SFOne US not only tracks the sun but sets a new standard for adaptability, reliability, and innovation in solar energy. Explore the features that make SFOne US the preferred choice for solar projects across the United States, marking a new era in sustainable energy solutions. Your journey to efficient, adaptable and cost-effective solar solutions starts here.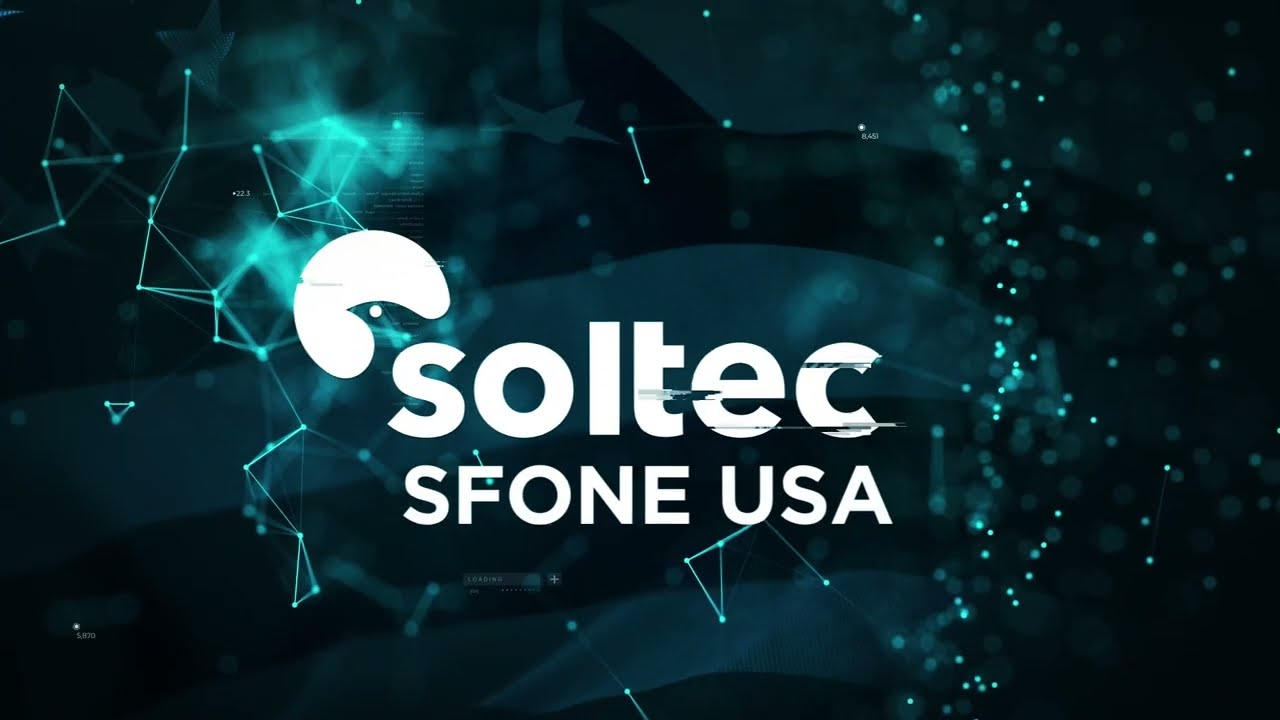 Discover the power of SFOne US innovations
TeamTrack Algorithm: Unleashing precision in solar energy
SFOne employs state-of-the-art algorithms to maximize production at minimal cost. Experience the pinnacle of solar efficiency with SFOne's innovative TeamTrack algorithm. Imagine a solar tracker that maximizes energy production while minimizing shading losses between rows. With TeamTrack, precision meets sustainability, making SFOne the undisputed choice for projects that demand only the best.
Diffuse Booster Algorithm: harnessing solar power on cloudy days
SFOne's Diffuse Booster allows your solar project to thrive regardless of weather conditions by capturing diffuse irradiation. Boost your energy production and embrace a future where every day is a sunny day with SFOne.
Dy-Wind and Hail Algorithm: mastering nature's challenges
SFOne is at the forefront of solar development with its Dy-Wind and Hail algorithm, a proof of its unwavering defense against the forces of nature. The Dy-Wind methodology protects the plant from the most adverse weather conditions, reinforcing the resilience of your project without compromising efficiency. Combined with the Hail algorithm, SFOne offers the best response to any damage in case of heavy rainfall.
With this version of the SFOne US, we take efficiency and innovation to another level. Every detail, from simplified installation to unmatched ground adaptability, is meticulously crafted to deliver an exceptional solar solution tailored to the U.S. market. The SFOne US is a product developed to enhance any photovoltaic project.
Colin Caufield
Sales Vice President, Soltec
SFOne Datasheet: unlock the power
Download our comprehensive Datasheet now for an in-depth exploration of its cutting-edge features and specifications.
If you want to collaborate with us or need more information about Soltec you can contact us at any of our offices around the world.
Learn more about all our solutions designed specifically for each project and situation.
Become part of this revolution
At Soltec we work to create innovative technological solutions to improve the people's and world's life. If you also care about the environment and want to be part of this great team, discover our job offers and join us.